The latest album 'FOR A FEW BULLETS MORE' and the hilarious Covers Album 'PISS UPS' are available from us. Both cost...
£10 plus £ 2 P&P (Total £12.00). Or.. 10 euros plus 3 euro for P&P (Total 13 Euros)

FOR A FEW BULLETS MORE CD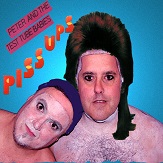 PISS UPS
My Unlucky Day, Driven to Beers, Minor Celebrity, Ye Olde Punk Rocker, Haves and Have Nots, Smiling Through the Tears (featuring Toy Dolls and Die Toten Hosen), Foot Full of Bullets, The Mistress, Distorted View, Still Love the Pub, Traffic Jam Man, All About Love, Folsom Prison Blues, Ring of Fire.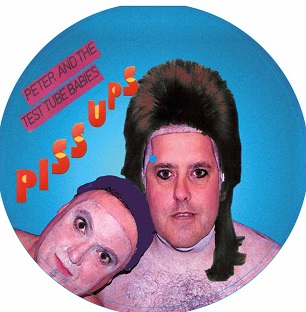 Vinyl Picture Disc of 'PISS UPS' Also Available only £9 or 10 Euros inc P&P


For the 'PISSED AND PROUD', 'BEST OF' and 'THE PUNK SINGLES COLLECTION' CDs, plus the
'CATTLE AND BUM/LIVE IN MANCHESTER' DVD, contact Cherry Red Records.

For 'THE MATING SOUNDS OF SOUTH AMERICAN FROGS', 'LOUD BLARING PUNK ROCK', 'SOBERPHOBIA', 'SUPERMODELS' , 'SCHWEIN LAKE' and 'ALIEN PUBDUCTION' CDs you will need to contact Captain Oi Records. .